We have all experienced back and neck discomfort at one point or another or will experience it in the future. In fact, it is one of the leading things that causes people to miss work. So, it's time to discuss how you can get rid of your discomfort for good!
Why does neck and back pain occur?
Neck and back problems that arise are often a result of impinged nerves, weak muscles, and contracted muscles blocking blood flow. The longer your body is deprived of proper circulation, the more discomfort you will experience.
With the high prevalence of desk jobs, increased phone and computer use, and more time spent watching TV, you are likely to experience forward head posture. Forward head posture not only blocks blood flow, but also causes strain on your back and neck muscles. This can lead to headaches due to pain referring from those tight neck muscles.
How can therapy help? There are two types of therapy people often seek out to help relieve pain.
The first form of therapy to start with, is physical therapy. Physical therapy eliminates the pain you are experiencing, by addressing muscle imbalances and increasing muscle strength through, manual hands-on techniques. This includes; manual stretching to increase flexibility of tight muscles, joint mobilization to increase joint nutrition and mobility, manual traction to relieve disc compression and muscle tension, and soft tissue mobilization to reduce muscle tightness and relieve trigger points. Addressing muscle imbalances and strengthening the muscles in your neck and back, gets to the root of your problem preventing future discomfort and pain.
Massage therapy works by continuing to alleviate tension through manipulating your muscle cells in the area of your pain and increasing blood flow to that area. Following physical therapy, with massage therapy is beneficial in ensuring a healthy blood circulation, for your muscles to properly function. When your blood flows properly, you can continue to enjoy life pain free. This is because your muscles spindles in your neck and back are no longer sending signals to your brain, that something is wrong.
When your neck and back pain are decreased, your quality of life instantly improves.
You are no longer forced to sit out of the activities you love and can play with your kids again. If you are experiencing any form of neck or back discomfort, don't wait any longer. Call and schedule an appointment to start living pain free! Once you've finished physical therapy, make an appointment with Touch of Health for all your massage therapy needs!
Loudoun Sports Therapy Center: https://loudounsportstherapy.com/                                                                                       
703-450-4300                                                                                                                           
21251 Ridgetop Circle
Suite 140
Sterling, VA 20166
A Touch of Health: www.ATouchOfHealthMassage.com
703-801-2429
462 Herndon Pkwy.
Suite 104
Herndon, VA 20170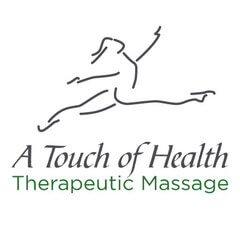 Click Below to follow us on Social Media:
FACEBOOK                                     INSTAGRAM                                     TWITTER                                  YOUTUBE
Tags: exercises, physical ther, massage therapy, blood flow, circulation, muscle imbalances