Arthritis is a degenerative joint condition that occurs overtime. Our joints wear down over our lifetime, and the cartilage or cushioning layer on our bones disappears. When this layer is gone your bones begin to rub other bones. What you might not realize is that knee arthritis specifically, impacts every age group.
Knee Arthritis Symptoms:
Pain and swelling inside the joint
Stiffness not only in the joint but also in the surrounding muscles
Loss of range of motion in your knees
Bending and extending your knees becomes difficult
Grinding and popping in your knee joint.
How Does arthritis impact you everyday life?
Arthritis in the knee can impact just about everything in your everyday life. It makes, walking, using stairs, and sitting difficult and uncomfortable. It also makes staying in one position for a prolonged period of time painful. It stops you from engaging in the activities you love and makes doing the things you need to do, harder than it should be. Luckily, there are steps you can take so that arthritis doesn't control your life.
What can be done for arthritis?
If knee pain due to arthritis is not taken care of, it can lead to discomfort and pain in other parts of your body. Arthritis is a common diagnosis we see here at Loudoun Sports Therapy Center for knee pain. Luckily, physical therapy is an effective form of treatment, that will help decrease pain and inflammation.

Call Loudoun Sports Therapy Center TODAY at 703-450-4300 and speak with one of our clinicians about how physical therapy can help you live life pain free.
Click HERE to learn more!
Click Below to follow us on Social Media:
FACEBOOK                             INSTAGRAM                                     TWITTER                                YOUTUBE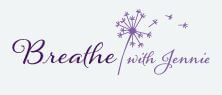 Looking for a way to stay active? Check out Breathe with Jennie for yoga focusing on slow movements. stretches, core strength, and more!
Website: https://www.breathewithjennie.com/
Facebook: https://www.facebook.com/breathewithjennie/
Insta: https://www.instagram.com/breathewithjennie/
Tags: knee pain, arthritis, strengthening, knee joint